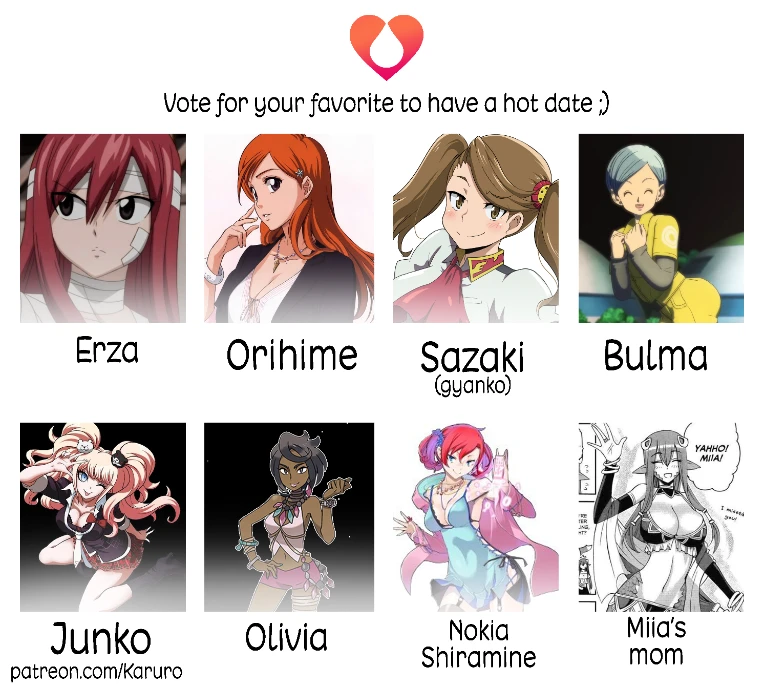 This time there are many candidates! It will be a very interesting vote to see until the end!
Vote for your favorite to be able to have a hot date!!
Soon I will be thinking about some changes for the hot dates, maybe for the next one it will be a threesome!!
VOTE ON:
PATREON:
https://www.patreon.com/posts/new-poll-68676831
FANBOX:
https://www.fanbox.cc/@karuro-kun/posts/4091146
TWITTER:
@k_kunpart2
***OPEN COMMISSION***
- PER DRAWN CHARACTER = $25 . If you want some variation (like different clothes) the price changes depending on the complexity
*CUM VARIANT IT'S $5 EXTRA*
- WITH A BACKGROUND = $10 (the price of the background increases depending on the complexity)
Just send me a DM or add me to discord (karuro-kun#9081)
;)
SUPPORT ME ON PATREON:
https://www.patreon.com/user?u=4857154
SUPPORT ME ON FANBOX:
MY STORE:
https://app.gumroad.com/karuro
ALL MY LINKS: